Still sorting through piles of books I came across the boxed set entitled 'Haunted Houseful' which consists of four Piccolo titles from around 1973. I don't know who did the artwork for the box cover but HERE is the link to see it and the covers.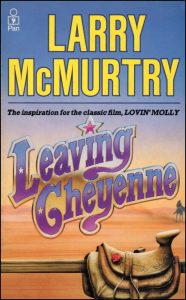 I picked up a copy of 'Leaving Cheyenne' by Larry McMurtry from 1989 and thought I'd add the other four titles by him published by PAN but I realised this could break my newly self imposed rule that the books must still have the figure of Pan on the logo and not the later 'waves' If I put all the titles on one would do so, I'll ponder until next week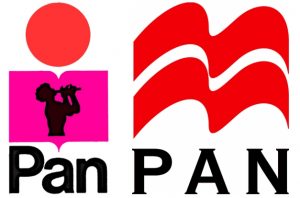 What I found interesting was that the cover above needed two artists, the lettering by Chris Moore and the background by Tom Stimpson. I emailed Chris up in Lancashire and he kindly and speedily replied "Hi Tim, Checked out your website and it's really nice to see that someone has taken an active interest in a field of work that has largely gone unnoticed over the years. Several of your featured artists I know personally" Chris also pointed me in the direction of a website where I can find a list of his Sci-Fi covers which are many to say the least.
Both Chris Moore and Tom Stimpson painted covers for PAN and the links go to a couple of pages with a few examples that I will add to over time.