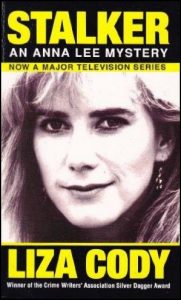 Having speculated on why PAN only published three Robert Rankin tiles I'm now wondering why it was similar with Liz Cody? PAN published her first Anna Lee novel 'Dupe' in 1982, followed by the second 'Bad Company' in 1983. Her third 'Stalker' was published by Collins in hardback in 1984 but a paperback edition didn't follow until Bantam's US edition in 1989 with a UK edition from Arrow in 1992 as a TV tie-in. There are six Anna Lee titles in total with 'Head Case' from 1985, 'Under Contract' from 1986 and 'Backhand from 1991 being the other three.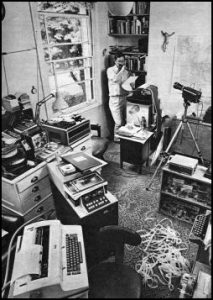 I'd also thought PAN published a lot more Len Deighton titles than they actually did with a grand total of TWO found so far. I will be going through my many years of Whitaker's "Paperbacks in Print' to see if I've missed any. There is a tenuous link to a third PAN 'The Valley of Fear' by Conan Doyle in that Deighton wrote the introduction. He is also mentioned on the front of 'The Day Before Sunrise' and 'All The Drowning Seas' with a couple of endorsement lines.What is really annoying is that I know I have a copy of 'Bomber' with the aeroplane on the cover but can I find it? I think it must have got misplaced on the shelves when I moved to the collection. According to one website 'Bomber' was the first book to have been written using a 'word processor' supplied by IBM.
We lost William Goldman (12/8/31 to 16/11/2018) last Friday and so I'm again linking to a page of his PAN covers I put on a blog last February.
…. and finally pleased to see the Wolverhampton Pop Up Bookshop is back for two weeks from today. I can usually find a few titles and I've already spotted one I'm interested in in their advertising photos.