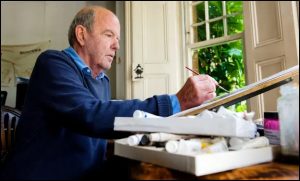 It's sad to report another artist has gone, this time it's John Burningham who died on the 4th January but it wasn't announced until last week. He illustrated many books but as far as PAN Fans go it is probably for his work for 'Chitty Chitty Bang Bang' that he is most well know. PAN published two editions in 1968, the first under the Piccolo imprint and the second as a film tie-in. Interestingly, although John illustrated the text in both, his work only features on the cover of the 2nd printing. Paul Wright is credited for the 1st.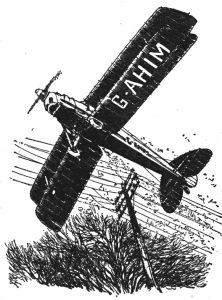 It is a strange coincidence in that only this week I got a later copy of 'Fiasco' and was trying to work out the signature on the cover when I realised that this was also Paul Wright. I've tried to contact him to ask if he did the covers specifically for PAN or if they were recycled as he was a prolific marine artist, no reply so far. He also did the text illustrations for the Piccolo editions of the five Alexander Barrie novels (the above is an example)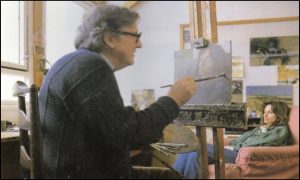 I picked up a copy of 'Learn to Paint Portraits' by Roger Coleman which included the photo above. Roger painted covers for 1974 PAN Nevil Shute series which were also used for the US Ballantine editions. In the book he shows how he works on a portrait and I though one example looked familiar.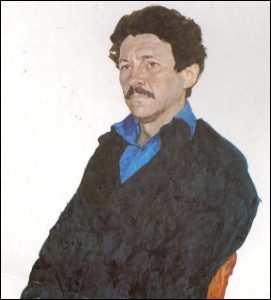 It is of another PAN cover artist Michael Leonard whose self portrait hangs in the Ferens Art Gallery in Kingston-Upon-Hull except when we go to see it and all the portraits were replaced by contenders for the 2017 Turner Prize nominees. The book gave me a location for Roger and I've managed to track down an address for someone with the same name there and a letter has gone off. As usual fingers crossed but no response up to now.