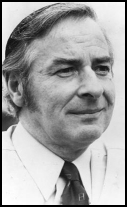 This weeks featured author is Paul Mark Scott who died on the 1st March 1978. He was born on the 25th March 1928 in London and was a novelist, playwright, and poet. He is probably best known for his monumental tetralogy 'The Raj Quartet' His novel 'Staying On' won the Booker Prize for 1977. PAN published 'The Raj Quartet' in 1988 and all his other back titles in the next two years. Up to then PAN had only published two titles 'The Mark of the Warrior' and 'The Chinese Love Pavillion'
Nine of the covers are by the Belfast artists Kenny McKendry and I emailed him to ask about them and he kindly replied "Hi Tim, Yes indeed you have the right Kenny McKendry, It was a long time ago but I have nice memories of travelling up to London to deal with Pan quite often. The name of my contact as art director escapes me right now but I am sure it will come back to me. He was a jolly fella and quite generous with fees etc. They were quite a closed shop in terms of commissioning and I was considered fortunate to be on their roster of artists. I'm afraid in those, days due to deadlines etc, I did tend to rush things out and not give the literature the proper consideration. I can't say I did a lot of them justice. I do have the art work somewhere and will get back to you with photos when I track it down. That's a great website, nice to be reminded of the old way of doing things. Will get back to you soon. Best regards, Kenny"  I think the art director might have been Gary Day-Ellison. I'll report back any further news.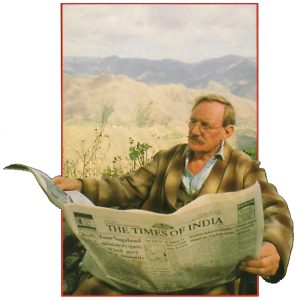 Another addition to the 'PAN As Seen on Television' section and yet again from 'Bargain Hunt'. This time it was in a Stamford bookshop and prominently in the spinner display was a very decrepit looking copy of 'Please Don't Eat the Daisies'
The pop up bookshop has reappeared in Wolverhampton and is there for another two weeks so if you are around the Wulfrun Centre be sure to pop in. They seem to have more paperbacks this time although I only bought one PAN which turned out to be the same as the one I already have, the old memory is not what it was! On the plus side I did buy a few titles to actually read.
I was going to report back on all my purchases from Amsterdam but only picked up one title from the flea market on Waterlooplein for 1 euro  (see below) I did better calling in at Durham on the way back where I picked up three early Pearl Buck titles that looked like they had never been read. Buy three, pay for two in the Oxfam shop was not a bad deal.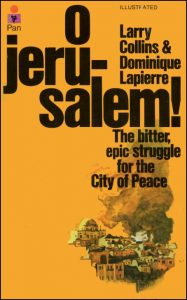 Finally don't forget 'World Book Day'