When I was vising Kathy Ford looking at Sam Peffer's props amongst them were a pair of boots and an army hat. I'm still trying to track down the cover featuring the hat as modelled by Burt Kwouk (the 'go to' far Eastern character model) The boots are shown on the cover of 'The Spoletta Story' and I'll see if there is a negative to go with this. I've also included an earlier version of the cover by Clixby Watson that was not used.
---
I bought a piece of artwork last week on eBay that was NOT Pan but I liked the look of it. It had been on a while getting cheaper and cheaper with each relisting and then was make an offer. As usual I offered something ridiculously low and amazingly it was accepted.
The artist, David Scutt,  made contact to say the postage and packing was a lot and would I like to meet up halfway to pass it on. It then transpired David had four more covers in the series and would I like them and at the same price for each as I paid for the one eBay to which I said "Yes please"
We met up at the National Trust property of Upton House which has not featured in 'PAN Books as seen in NT properties' as it doesn't have any that I've noticed. 
David had in the meantime found another four covers making a total of nine of the ten covers in this series. The tenth one David gave to a friend who helped him with the research.
Click HERE to see the Rex Stout 'Nero Wolfe ' covers from Sphere.
David painted at least four covers for PAN of which I have two and the others should be in the post so watch for a link in a future blog..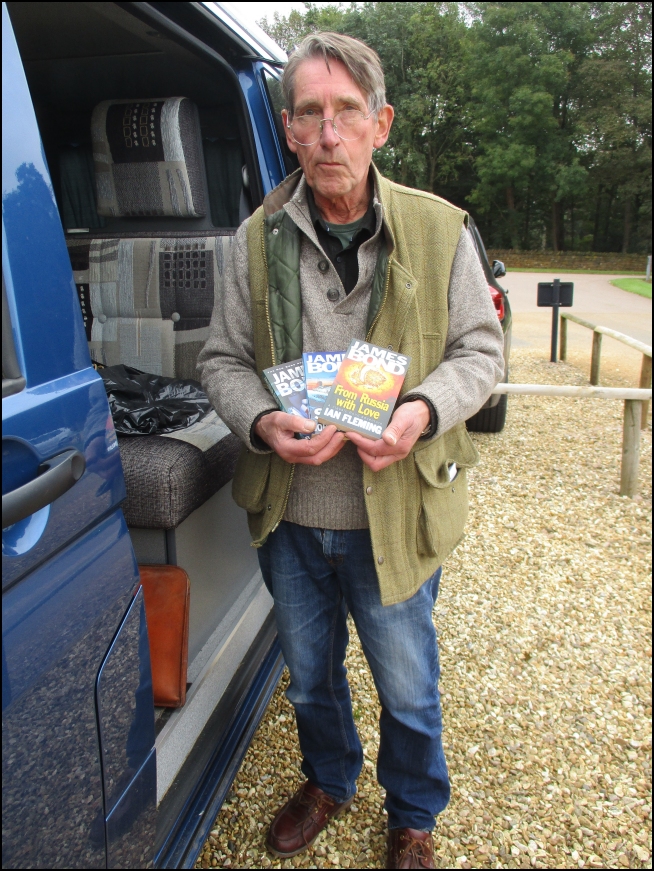 ---
As promised here is another photo from the negative showing the composition for a cover. This time it's 'Gently with the Painters' which would be one of my favourites if it wasn't for the 'green man' absent from the original. Kathy Ford says she still has these paintbrushes.