Although the covers of the 'Romance' titles have been on the site for a while it was while looking at Roger Hall covers, several of which are in the series, I realised I really needed to re-scan them all. I am still waiting for one later (very uninspiring) cover to arrive from a far flung corner of the world which I'll add but in the meantime HERE are the ones I've found up to know.
---

Trying to find information on artist Roger Hall has become easier since I found out his real name was Henry Walter Hall. Here are a few basic details and I'll add more on ROGER'S page later.
Henry Walter (Roger) Hall was born on 26th December 1914 in London
His father was John Thomas Hall who was born on 12th Feb 1887 in Derby
His mother was Jessie Blanch Manning who was born on 23th Dec 1891 in London
John Married Jessica 7th April 1912 in London
Roger married Florence Susan Hemmings in September 1941
His son Roger A was born in June 1944.
His daughter Geraldine Susan (Cherry) was born in March 1947
Florence Susan died in December 1982 in Elstree, Hertfordshire aged 68
Roger died in December 2006 at the age of 91.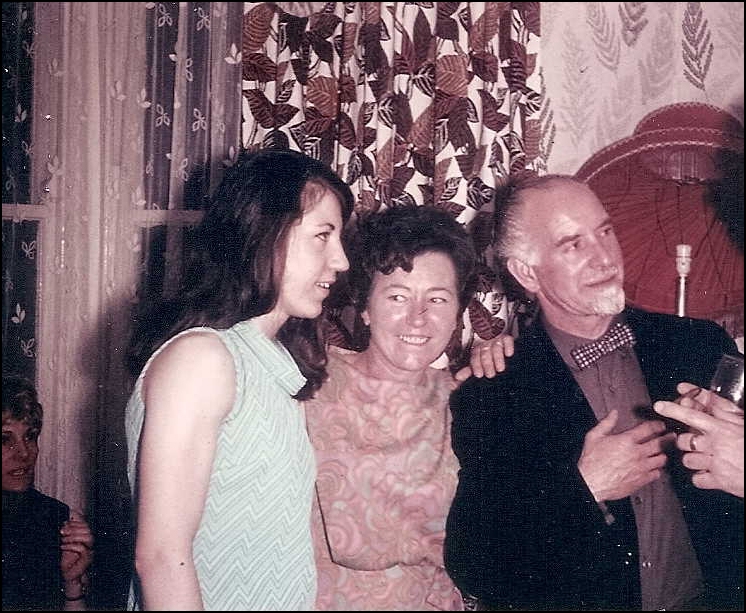 ---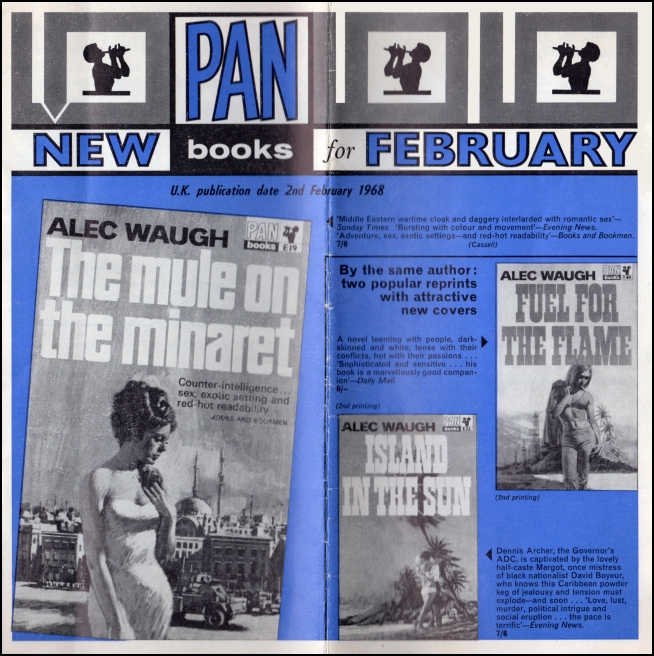 I get depressed looking through old catalogues when I see the lists of advertising materials that were available to go with book promotions. How much of them must have ended up with the rubbish – are there any PAN Man Column Displays or the PAN Book Week Cut-Out Showcards still out there?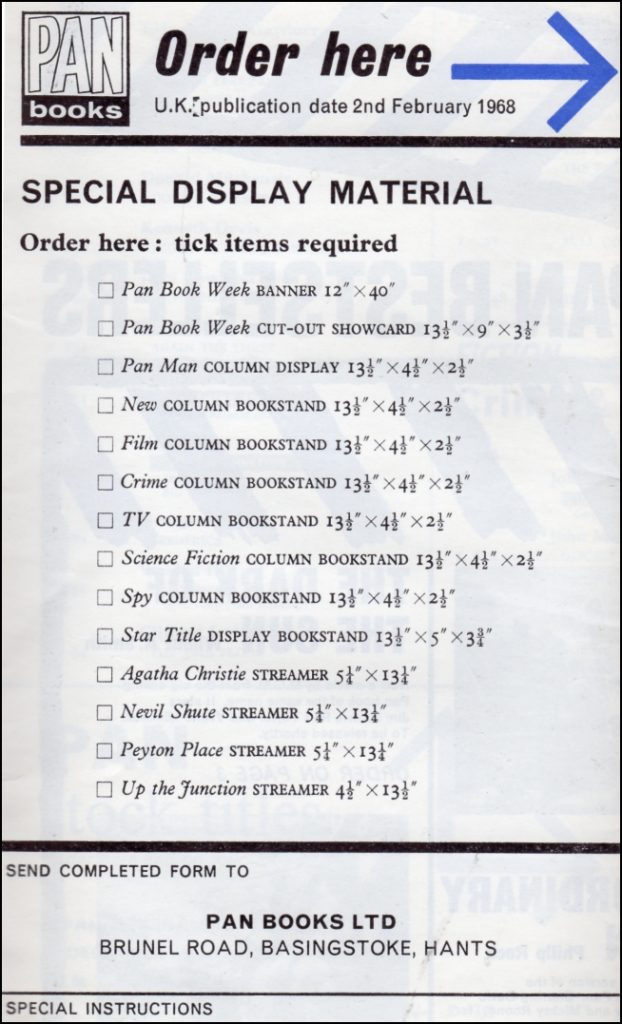 ---
Just a note to say that we lost my mother-in-law this morning at 3:00, she will be very much missed by us all. Although for the last three years she has been suffering from dementia there was just the occasional spark to remind us of how she once was. R.I.P Audrey XXX