I like unusual covers and 'Secret's by Unity Hall is one in that the cover does not go all the way across the text block. It opens to reveal what is a little spicier than PAN's usual offerings. If you click on the cover you'll see what I mean.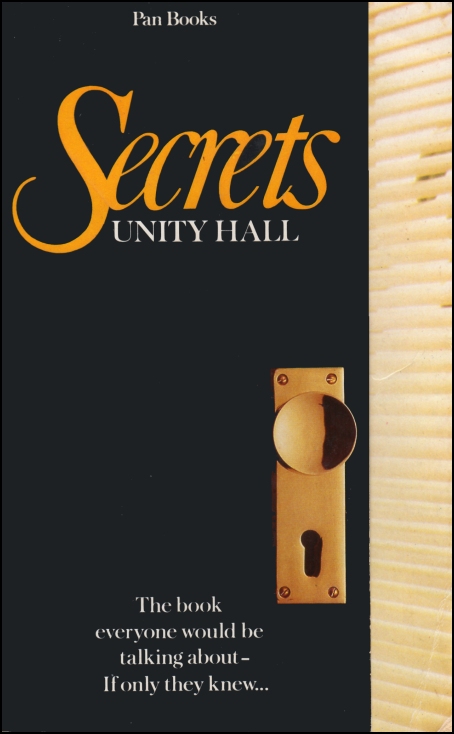 ---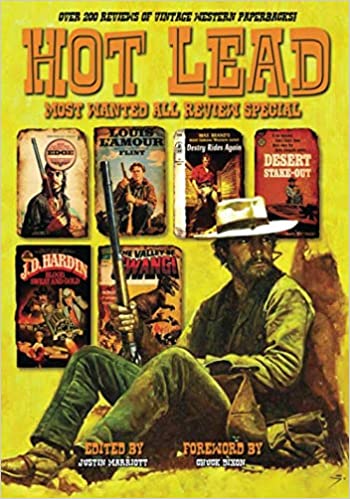 'HOT LEAD Most Wanted All Review Special" from Justin Marriott and many more authors is now available from Amazon HERE. I am not usually a 'Western' fan but there are certainly a few titles here that caught my eye and although I have the original artwork for several 'Edge' covers I've not actually read one so I now have the first 'The Loner' to be read. I was pleased to see a smattering of PAN editions in there including 'Hart' with the Gino D'Achille covers, 'Lonesome Dove' and 'Flashman and the Redskins'
---
Although not PAN I did like this bookshelf of currently appropriate titles assembled by the artist Phil Shaw. I thought there was no way these were all genuine but after looking up a few it appears they are. Got me pondering on PAN titles now!