After mentioning 'BYO' last week as a way to ruin your PAN paperbacks by making them into tacky hardbacks I hadn't noticed that these had a write up in 'PAN Record' number 19 from May 1958.

---
This week the Hans Helweg sketches are from PAN's children's imprint Piccolo namely 'Owls in the Family' by Farley Mowat. It's nice to see a clear full signature.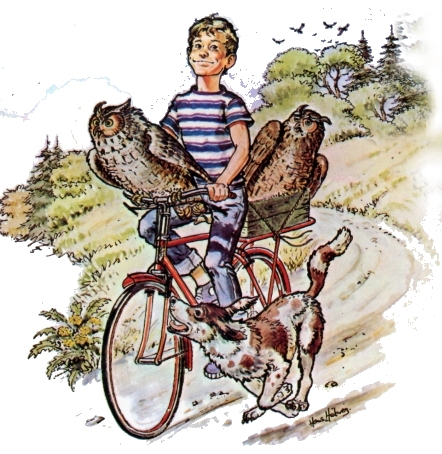 ---
Just looking at how many editions PAN published of 'Deliverance' by James Dickey. I have four with two of them being linked to the film with the first tie-in edition being shown on some of the film posters. While checking if there were any more PANs this one came up, the 1973 Swedish edition published by Pan/Norstedt ISBN 9117321913. Norstedt used the PAN imprint but later dropped it, maybe it caused confusion?