Having mentioning that I had been in contact with Yvonne Gilbert and her Piccolo covers in a previous blog  I saw one of her original artworks for sale on eBay at a reasonable price. It was for a page in her four book series 'Me and My Pets' and I recognised it as from 'Me and My Rabbit' I ordered a copy and was surprised to find I received 'Me and My Kitten', another copy ordered and this time 'Me and My Puppy' It was then I realised all the titles had the same ISBN and from sellers where they have 'too many books to check editions" I bought three more hoping I would strike luck and this time got two copies of 'Me and My Rabbit' and one reply "we can't find it" All I need now is 'Me and My Pony' to complete the set! I framed the artwork with a scan of the cover and appropriate page and was going to give it to my Grandson but then the seller said "I've got another eight pages, are you interested?" After thirty seconds of negotiating a very favourable price, well it was for me, I will now frame these the same but they may stay with me!
---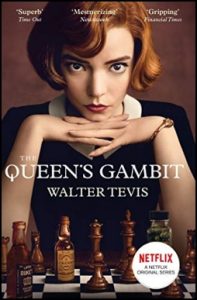 After all the publicity for 'The Queen's Gambit' by Walter Tevis on Netflix I got my copy off the shelf and found it was a 2nd printing from 1984 with a slightly different cover to a 1st. I think the 1st. is better with the PAN logo not to the side. I thought I look around for a 1st only to find the it's silly prices time again. The cheapest seems to be £86 while the Australia edition's price is eye wateringly silly. PAN published a couple of Tevis titles as a matching pair you can see HERE.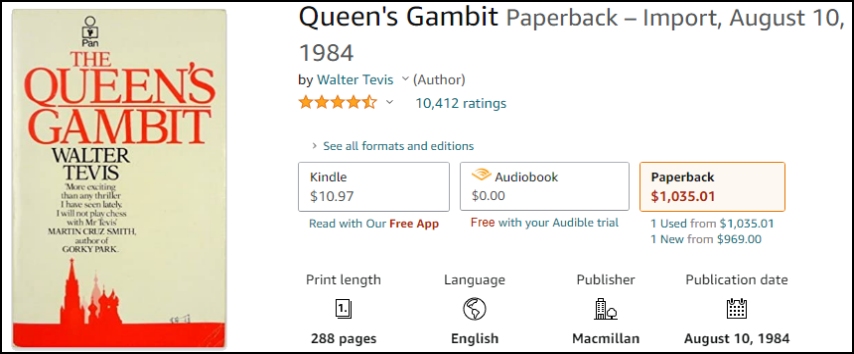 ---
After trying to get all the PAN Horizons series I have been one short for a long time. I had a scan of the page thanks to a very nice librarian in Australia who had a copy and very kindly scanned it and sent it to me. Every now and again I go through my list of wants to see if I can find a copy yet (Yes, I do have automatic searches set up but they don't always deliver) and for 'Those Summer Girls I Never Met' it is always seemed to be the Random House edition and illustration so when I spotted a copy on Amazon that said it was not as illustrated and was PAN I was really pleased. Now it has arrived I don't think it has ever been opened let alone read. Perseverance pays off, now if I could just find that 'Junior Crosswords Book 3' …..!