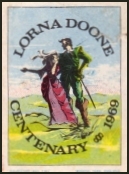 I picked up a copy of the 1967 edition of 'Lorna Doone' by R. D. Blackmore in the 'Bestsellers of Literature' series with a cover by John Raynes because it had a sticker on the front. Now normally stickers are a 'no no' especially vintage prixce ones that will not shift even with the old stanby of lighter fuel but this was different. In 1969 it was the Centenary of the publication of this classic and sveral items appeared with the same design. I've found a few and put them on the page.
---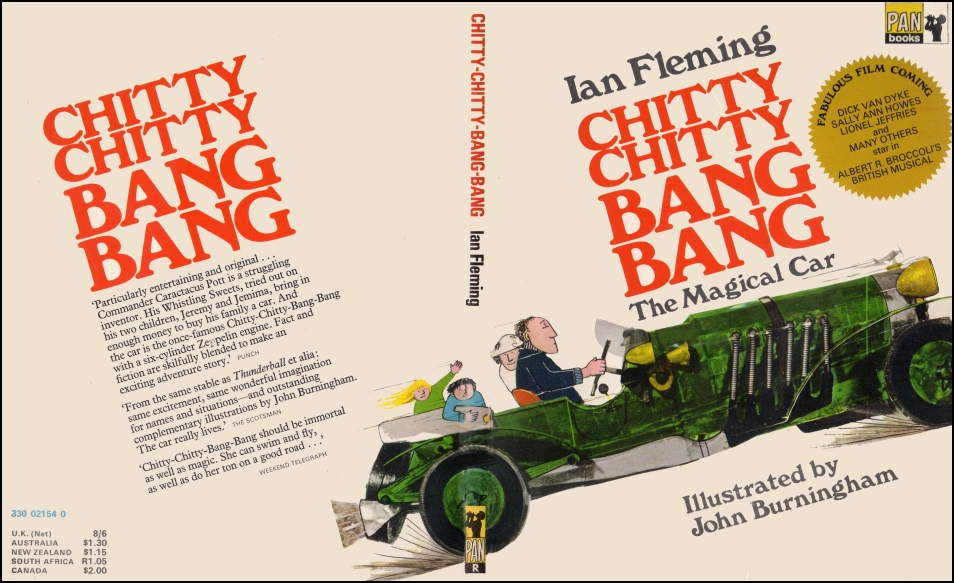 I've added a third varrient for the 1968 edition of 'Chitty Chitty Bang Bang' with a cover by John Burningham. The Ist and 3rd being differing not only in price on the back but the featured 'sticker' says "Fabulous Film Coming" on the 1st but changes to "Now A Fabulous Film" on the later edition. The third varient doesn't have prices on the back but now has the Scholastic Press logo for copies printed in Canada.
---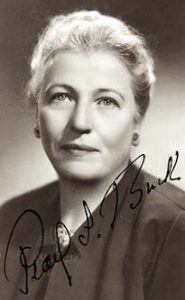 Back to Hans Helweg's works from his folders and this week the preliminary painting is for the Pearl Buck title 'Death in the Castle' from 1966. It is clearly signed which is always a bonus when trying to attribute covers. Pearl Sydenstricker Buck was born on June 26, 1892 and died on March 6, 1973. She was an American writer and novelist and her novel 'The Good Earth' was the best-selling fiction book in the United States in 1931 and 1932 and won the Pulitzer Prize in 1932. In 1938, she was awarded the Nobel Prize in Literature "for her rich and truly epic descriptions of peasant life in China and for her biographical masterpieces". She was the first American woman to win the Nobel Prize in Literature. Although PAN published many of her titles over the years I don't think they actually published 'The Good Earth' I will put toether a page to show the editions I have soon.