A while back I mentioned I though there was only one title by Evan Hunter published by PAN, and then I found another and now I have two more. Now wondering how many more there are still waiting to be found? Evan Hunter was one of the pen names of Salvatore Albert Lombino who is probably best know for the novels he wrote as Ed McBain. He also wrote the screenplay for the Hitchcock film pf the novel 'The Birds' by Daphne du Maurier which was published by PAN with a cover by George Sharp.
---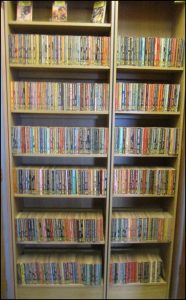 It was good to make a return visit to the Astley Book Farm recently, something I've not done since the pandemic. It was certainly busy but mainly around the coffee shop. I came away with a dozen or so with a few from 'The Ten Bob Barn' (50p) which probably made the average price about £1.50. I'll be adding them over the next few blogs but six I've already added to pages are 'Isvik' with a cover by Tom Stimpson, three Colin Dexter titles when I thought I had them all including 'Last Seen Wearing' from 1977, 'The Silent World of Nicholas Quinn' from 1978 and 'Service of All the Dead' from 1989, 'Eight-Some Reel' with a cover by George Sharp, a later edition of 'Night Kites' from 1989 in PAN Horizons series and 'Prince Ombra' with a cover by Stephen Bradbury. The photo left shows one of the bookcases of PANs at Astley.
---
A long time ago I picked up a vintage standee made of wood with cutouts. I have been trying to find a copy of the book with the right Dust Jacket ever since and last week I finally succeeded. It's probably from before 1938 as that's when the artist, Charles Edmund Brock, died. UPDATE Just found it was 1935.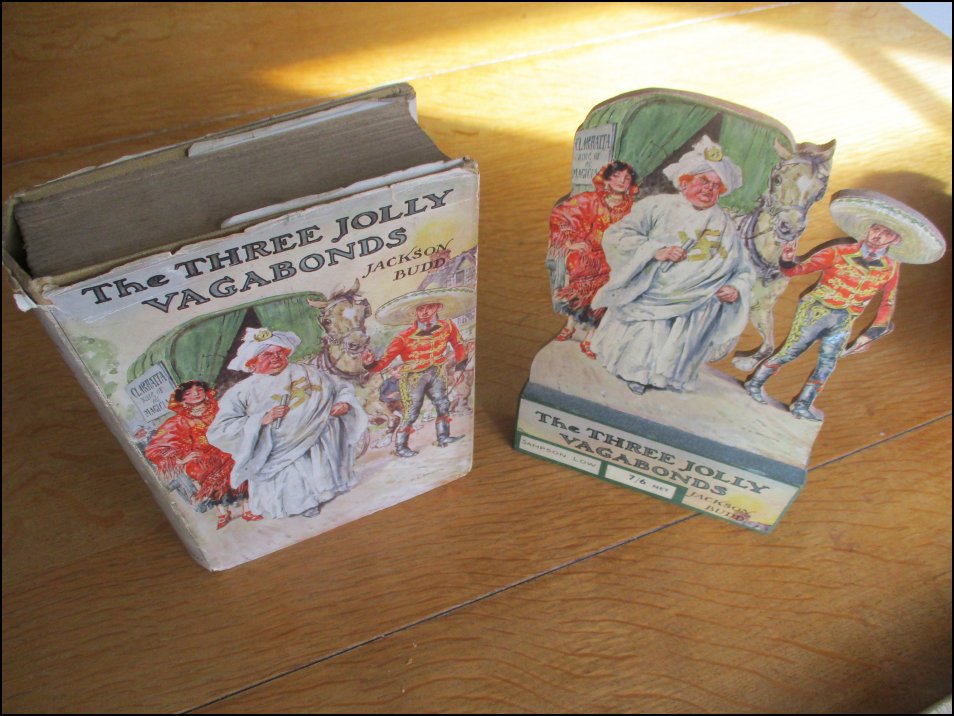 ---
STOP PRESS Having been away I've only just heard that Bill Tidy died last Saturday (11th) He was the illustrator for a couple of PAN books but I can't lay my hands on them at the moment so one for next week.