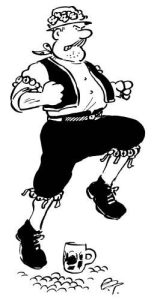 Having mentioned the passing of Bill Tidy I said I would include any PAN titles using his drawings and HERE are some I found. Bill Tidy was born in Liverpool in 1933, did not receive any formal artistic training growing up but among Tidy's greatest works in a decades long career were The Fosdyke Saga for the Daily Mirror and The Cloggies for Private Eye. Over the years he also appeared on television shows such as Watercolour Challenge, Countdown, Blankety Blank and Countryfile and he illustrated more than 70 books.Tidy was awarded an MBE in 2000 for services to journalism and helped to set up the British Cartoonists' Association.
---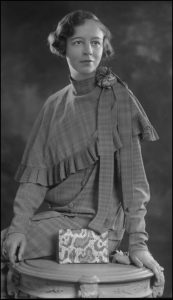 Margaret Emma Faith Irwin (27/03/1889 to 11/12/1967) was born in Highgate Hill, London and attended Clifton High School in Bristol and then Oxford University, where she took a degree in English. She began writing books and short stories in the early 1920s. In 1929 she married children's author and illustrator John Robert Monsell who created the covers for some of her books. Her novels were esteemed for the accuracy of their historical research and she became a noted authority on the Elizabethan and the early Stuart era. One of her novels, 'Young Bess' was made into a film of the same title starring Jean Simmons as Elizabeth. The BBC made a six part series 'Elizabeth R' based on three of Irwin's titles 'Young Bess', 'Elizabeth Captive Princess' and 'Elizabeth and the Prince of Spain' all published by PAN. Click HERE to see the covers. PS If anyone knows if there was a copy of 'The Bride' published with the same style cover as the four from 1971 as listed on the back cover could you please let me know as I've drawn a blank.
---
I'm pleased to report that after two years absence the Pop Up Bookshop has popped up in Wolverhampton again. This time it has moved from the Wulfrun Centre, which no longer had any suitable premises, to the Mander Centre where they have been told they can have the venue three times a year. I called in and picked up a few books with none of them being more than £2 which I'm happy to pay to support them and help keep this going. Unfortunately I forgot to put the memory card back in my camera so I only have a couple of poor shots using my phone.
---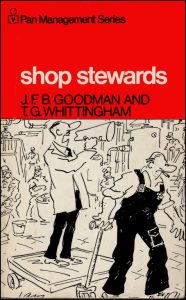 Finally I must have had a 'senior moment' recently when I mixed up Bill Tidy and Terence "Larry" Parkes. Thank you to Stuart R. in Australia pointing out I said Bill Tidy had illustrated the hardback editions of James Herriot titles when in fact it was 'Larry' Having a quick look on the shelves I have found one PAN with a cover by 'Larry' namely 'Shop Stewards' which will probably not feature on my current 'to read' list.