I had an email recently asking about the anomaly in the book dimensions of the early titles . Most of the smaller ones tend to be printed in France and it's probably to do with the difference in imperial and metric paper sizes. I thought the only reason that these were printed in Paris was to get around the paper shortage after WW2 and that it stopped around 1950. After mentioning 'Moonraker' recently I noticed this was printed by Le Livre Universel as late as 1956. On searching around for more details about Le Livre Universel I found this extract from an article which I think seems to pull everything together.

Robert Gustave Mouzillat Born Suresne 1913 Died Paris 2010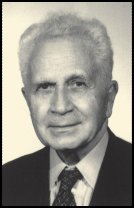 He was founder of La Stereochromie which traded as RoMo, a stereoscopic image company. In 1947 he became a director and participated in the development of publishing company Pan Books. With the support of the board of Pan Books he developed a means of exploiting a new printing technique, combining text with images. This took him into the use of the photographic process in printing. He later formed a company, of which he was the sole owner, to conceive and develop a camera to produce precision three-dimensional photographic images, identical to those recorded by the human eye. The camera, which has itself not been overtaken by modern technology, produced colour positive images.



Alan Bott said of his appointment to the board of Pan Books "…the reason why I nominated you as a Pan Books Director is that you had provided excellent (not to say brilliant) service for us in Paris and that,in my opinion, it was a good thing for you to have the status of Director in dealing with officials and with the Heads of the production houses who do work for us." Simultaneous with this appointment he created two separate companies in Paris in publishing, Les Editions Albatross and Le Livre Universel.