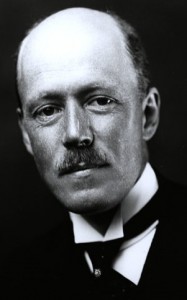 Eric Rücker Eddison (24/11/1882 – 18/08/1945) is probably best known for his early romance 'The Worm Ouroboros' (1922) and for three volumes set in the imaginary world of Zimiamvia, known as the Zimiamvian Trilogy: 'Mistress of Mistresses' (1935), 'A Fish Dinner in Memison' (1941), and 'The Mezentian Gate' (1958). Born in Leeds, Eddison was privately educated before going  to Oxford and ended up a senior civil servant eventually retiring to write full time.
All these four titles were originally published by Ballantine in the US/Canada  with covers by Barbara Remington before being reprinted by PAN/Ballantine in the UK. It's interesting to note the overprinting where prices and US book numbers have been covered up. I've put together a page to show some of the PAN/Ballantine variations I have on my shelves.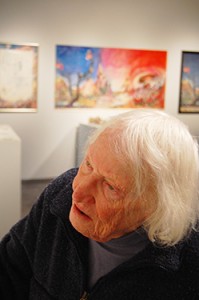 Barbara Remington is probably better know for the Ballantine covers for Tolkein's 'Lord of the Rings' trilogy. She is quoted as saying she would have 'definitely drawn different pictures had I read the books first' not being able to get hold of copies prior to painting the covers! This is a question I'm often asked 'Did the artists read the books first' to which the answer seems to be 'Very rarely' not being given enough time, just a précis,  although PEFF said he did.
I see the original concept artwork for the cover of 'The Fellowship of the Rings' is currently on eBay at £14,395.50, a poster as seen in this picture for £1,51.37 and a boxed set of the books just like the ones I got for £9.99  are listed at £238.87! The three covers are designed to make a panorama so why is it that so many images showing the three in line are not in the right order?