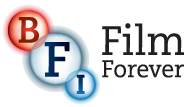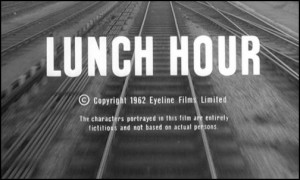 I think, from his Facebook posts, Johnny Mains is working his way through the British Film Institute catalogue. He let me know about one I'd not heard of namely "Lunch Hour" starring Shirley Anne Fields. In one of the scenes she is in a post office where there are a couple of shelves of PAN titles plus a carousel with some more. I started to try and list them all but then thought I'd get a life  instead. I did eventually work out the one in the carousel is "The Devil Never Sleeps" by Pearl Buck. Click here to see a few more screen captures and feel free to make your own list.
Since I put on the page of Pamela Belle covers last week I've had a reply from artist  Fred Gambino in the States and he is going to see if he can find the original artwork he painted for the 1994 edition of 'Silver City' Fingers crossed.

I've also heard back from Mike Pretty who gives an interesting insight into Raplh Vernon-Hunt amongst the following;
'Yes, still working for the Eden Project, though thanks to the wonders of modern technology I'm working for them in Australia, having married again, this time to a Sheila.
I worked at Pan from 77-82, running Picador, reporting to Sonny Mehta. (I previously worked at Jonathan Cape, and Sonny claimed he hired me because I was presumably able to cope with Tom Maschler, which he couldn't. I like to think I had other talents, though!) I knew Ken Hatherley, and other people you have mentioned, like George Sharp and Peter Tietjen (I remember him turning himself into Zaphod Beeblebrox for the launch of Hitchhikers Guide and blowing up his second head!). Also Dave Larkin, John Marsden, Jacqui Graham, Gary Day-Ellison, Geoff Mulligan etc etc. Expect I'll be able to dredge up a few more names if I try hard, but it was over 30 years ago…
Ralph Vernon-Hunt was still MD while I was there. He had a disconcerting habit of farting loudly during meetings as I recall…he once called me a poof because I was wearing red shoes!
I was lured away from Pan to work with Carmen Callil at Chatto & Windus, but that's another story.
I confess my interest in Pan books themselves these days wanes around the mid-60s, my youth in other words. In recent years I have amassed quite a collection of Pans (including a lot I bought the first time round, particularly the war books). I've even found a few in Oz, although the climate isn't kind to cheap paperbacks, what with the heat, the damp and the termites.
I find your site most enjoyable.
Cheers, and more power to your blog.
Thanks for the kind words Mike.