Sorting through books again I found I had four different editions plus an image of another of "The White Rajah" by Nicholas Monsarrat. They can be see HERE. I've been trying to buy the 1977 edition but in spite of a photo of it being used by many sellers it is a 'stock image' and I now have three copies of the 1980 edition. What is puzzling is at first glance I thought the 1977 and 1980 editions had the same painting but on closer inspection there are many similarities but also many differences. The 1980 edition credits George Sharp as the artist and if I ever get a 1977 edition I see it that also says George. I contacted George to ask if he could recall this but he replied "Can't help with the Monserrat. It wasn't in my tenure" which is a bit odd as he is definitely named as the artist for the later edition. I'm hoping the 1977 edition I've got coming from France is the right one.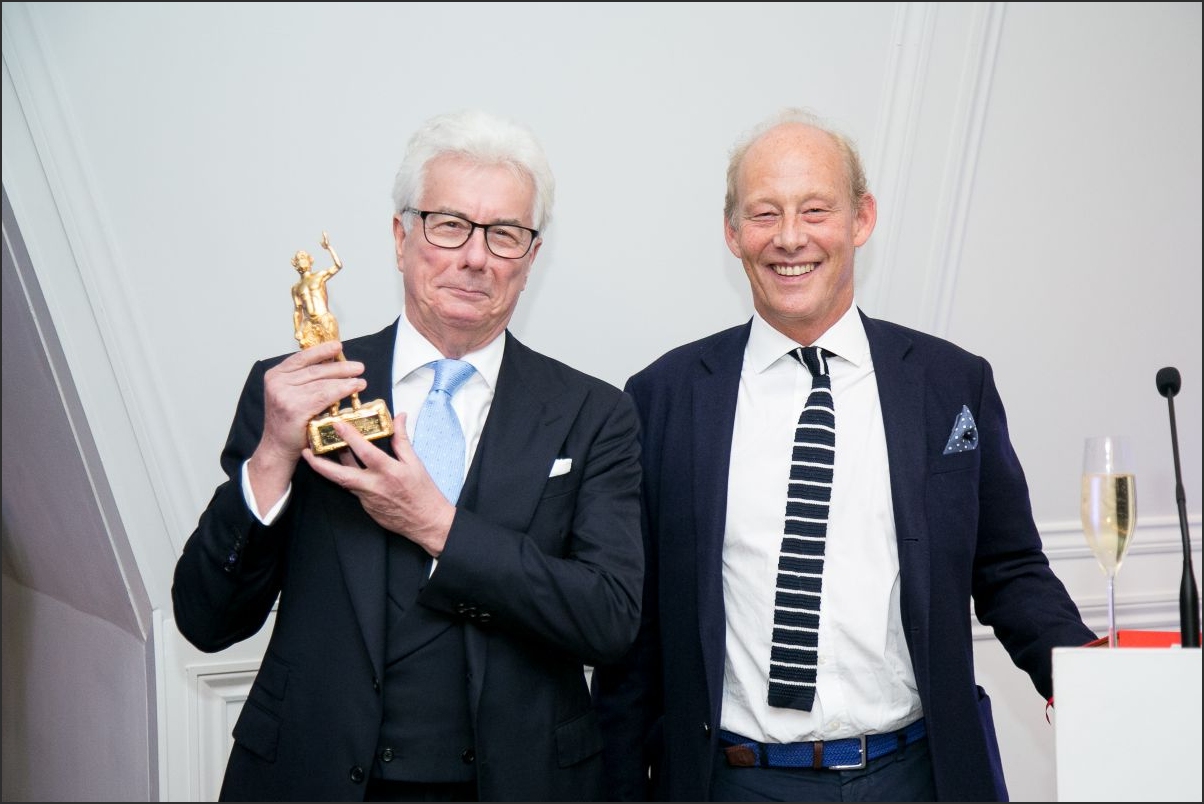 As a follow up to PAN's 70th Birthday when they gave out six Golden Pan Awards here is Ken Follet, who was elsewhere on the night, receiving his from Anthony Forbes Watson (MD PAN) at a later event. Now I just need the photo Emma Donoghue has promised me when her award arrives in Canada.
Very pleased to now have the 1976 edition of "Midnight Plus One' by Gavin Lyall. I had seen the original artwork at Colin Larkin's house (unfortunately the paint is beginning to peel of the board) but could I find a copy of the book? Well at last I have so I've added it to Harry Hants page as he was the artist and it can be seen HERE.
….. and finally work starts on the doors to my library this week!