I was really pleased to get an email from James Bond aficionado Robin Harbour to say he had just acquired the exhibitors campaign book for 'You Only Live Twice' and as it mentioned the PAN edition published to coincide with the film release, was I interested? As it was A3 and Robin doesn't have a scanner big enough he offered to pop round with it and luckily he doesn't live that far away.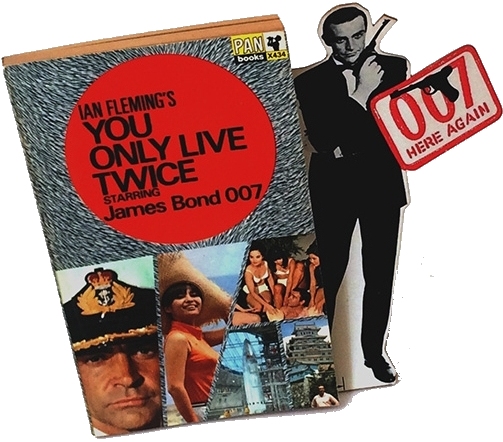 One of the pages not only shows the book but also extra display pieces. To see them click HERE. The photo of the rocket was one Graham Rye of "007 Magazine" sent me a while back while the other two are from Nick Bennetts collection. Over the page were details of a competion run by W H Smith for window displays, the accompanying photo was a mock up showing all the bits being used. To see previously shown displays click HERE.
I'm always on the look out for PAN/Ballantine joint publications and have now got another one to add to the list. It is "The Basic Book of Organic Farming" with a cover by David Larkin who was art director at PAN at the time.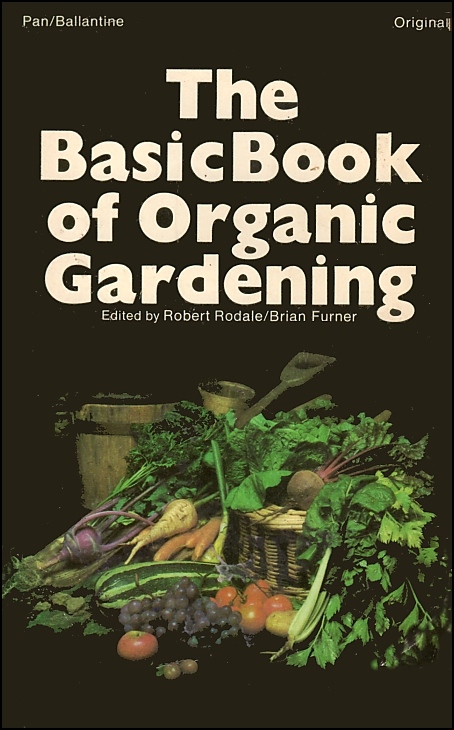 While Robin was here he also brought photocopies of other campaign books featuring PAN's which he got from Anthony Southall. I've scanned them in and although the quality is not as good as they would be straight from the originals I'll shown them next week.
…. and finally the answer to last weeks puzzle was less than a centimetre.