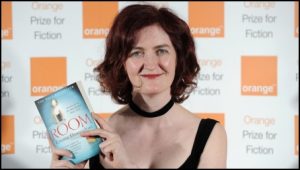 Back in September when PAN gave out six Golden PAN Awards, four recipients were there to collect them in person while Ken Follett got his a few weeks later which left Emma Donoghue, author of million seller "Room", to have hers sent to Canada where she resides. I emailed Emma and asked if it was possible to have a photo of her holding the award when she received it to which she replied "Happy to send that pic when award arrives, sure" As I'd not heard any more I asked again this week and I got a surprising answer "They never sent it to me! but I'm chasing it up now, thanks for the reminder" so watch this space!
Always on the look out for different PAN related bits and pieces I was pleased to find a printers proof copy of the cover of 'The Tower' by Richard Martin Stern. The cover was for the film tie-in 'The Towering Inferno' but what I didn't realise was the film was based on two novels, the other being the "The Glass Inferno" I got an earlier PAN edition (from Poland which arrived quicker than a couple bought from the UK) which has the same image as the American Warner edition and the PAN edition surprised me by being printed in the USA. Click HERE to see the covers although a couple are off the net so I've ordered my own copies from the States. I'm hoping they might list the cover artists as the UK ones don't. STOP PRESS The movie poster has the same artwork as the later PAN edition and it is credited to John Berkey.
Also acquiring early editions of 'Morse titles by Colin Dexter which still have the pink rectangle/red circle logo on them and I have got up to "The Secret of Annexe 3" from 1986. Just wondering if anyone knows if that logo was used on later titles? I'll put up the page next week if two variants I found in Bulgaria arrive in time especially as the postage was less than I've paid for books sent in the UK…….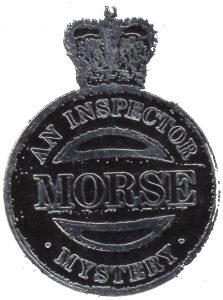 …… and finally you got to admire the optimism – and not even free p&p!