Just a quick blog this week as I am down in Kent and trying to do this on my phone is not that easy!
After putting the covers of 'ROOM' on the site last week I managed to find my proof copy which I've now added HERE 
I also heard from fellow PAN Fan Jeremy Birch asking if I had noticed it was the 75th anniversary of 'The Dam Busters' raid on the 16th which now I recall was on the news but didn't really sink in. HERE is the page I made a while ago to show the many different covers that were used by PAN since 1955.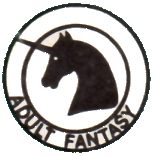 I'm also communicating with Doug Anderson regarding the titles jointly published by PAN with Ballantine in the 'Adult Fantasy' series (not quite as exciting as it sounds) He put on his blog a list of the thirty five titles and I find I have all thirty five with thirty three of them as UK printings and the other two are just Ballantine from the US, sounds like those two are the next challenge. I will scan all the covers and put them on the site soon. Click HERE to go to Doug's excellent blog.

Finally I've just remembered today (28th May 2018) would have been the 110th birthday of Ian Fleming. I did try to find a photo of him with a PAN J.B. but failed.