I do like to get comments as they always illicit the same response from me namely that this means it's not just me reading the blog.
I recently got this;
"I am a clearance coordinator with Cleared by Ashley, Inc.; we are working on a feature film and Production is interested in using one of your father's artworks as set dressing in the movie. Can you please provide me with an email address so that I can you the details of our request? Thank you for your time and consideration. We look forward to receiving your response. Best wishes, Keith Block, Cleared by Ashley"
I emailed back to say I was a little confused (no change there) especially the reference to my Father but as it was attached to the blog mentioning Julek Heller were they trying to contact him? I said I would pass on their contact details to him so he could decide if he wanted to respond or not.
They replied;
Dear Tim, Sorry for the confusion. Thank you for your reply. Trisha
So still confused but I'll report if there is any follow up.
---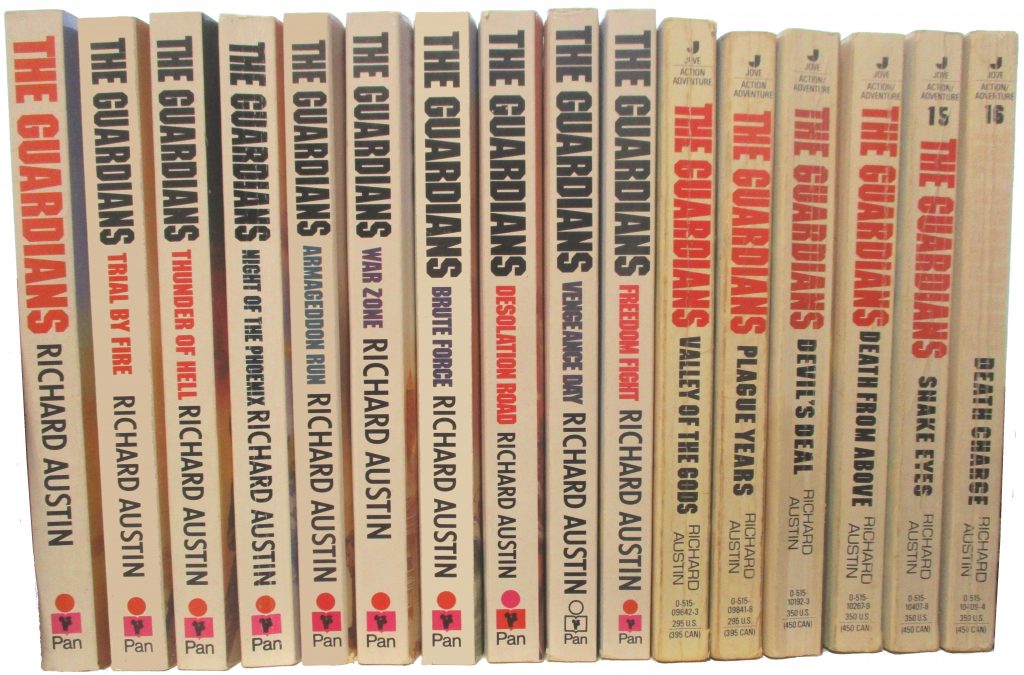 There are sixteen titles in 'The Guardians' series by Richard Austin but PAN only published ten of the titles originally from Jove in the US. I am wondering why PAN labelled number ten as 'The final adventure in the blistering new series' when there were at least another five later titles already published in the States at this point? Richard Austin was the pen name of Victor Milan who wrote over one hundred books and who died on the 13th February 2018. All the PAN covers are by Gino D'Achille while I've only identified three of the Jove editions. 'Armageddon Run' is possibly by D. Cook while 'Devil's Deal' and 'Valley of the Gods' are both by Cliff Miller I only bought the later six titles by Jove for completeness, the first ten are off the web.
---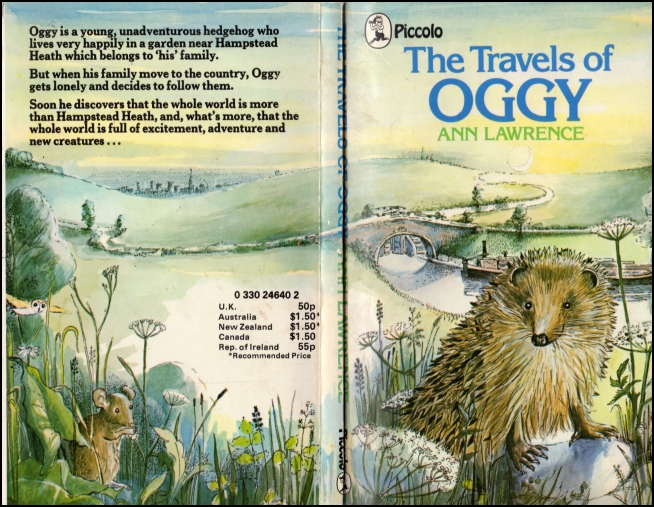 While visiting Attingham Park recently, to drop off some books for their second hand bookshop, I couldn't resist splashing out 25p on a Piccolo edition of 'The Travels of Oggy' illustrated by Hans Helweg. It was only when I got home I realised it was a wonky binding with the title on the spine being more on the front cover than the spine and a blank sliver on the back edge. It's not very often you come across copies like this, they are usually sliced from the top or bottom.
---
Nearly forgot to mention Jules Burt's latest video featuring nearly all of the first one hundred titles from PAN. I'd forgotten how good some of those early covers were. Click HERE to see the video.