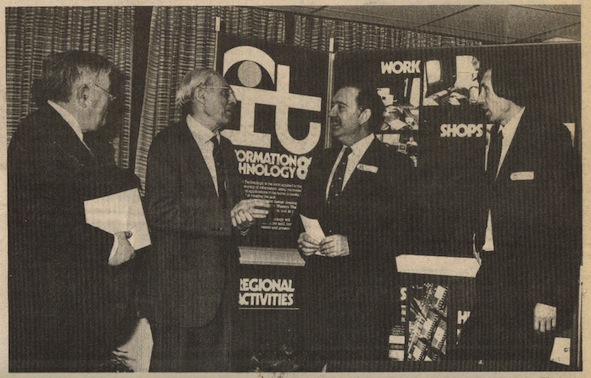 Magnus Alfred Pyke OBE (29/12/1908 – 19/10/1992) was an English nutritional scientist, governmental scientific advisor, writer and presenter who made regular appearances on the television in the 70s and 80s. He opened the Information Technology Conference and I was there in Nottingham on the 21st January 1982 (Pyke is second from left but I can't remember the others) Pan also published three titles by him shown HERE and as one cover is by Jean-Paul Tibbles, as mentioned in a previous blog and below, it all looks as though it was planned!
---
After mentioning Jean-Paul Tibbles a couple of weeks ago I've got around to scanning in some of the covers he produced for PAN but I'm sure there are a couple more including an E. V. Thompson.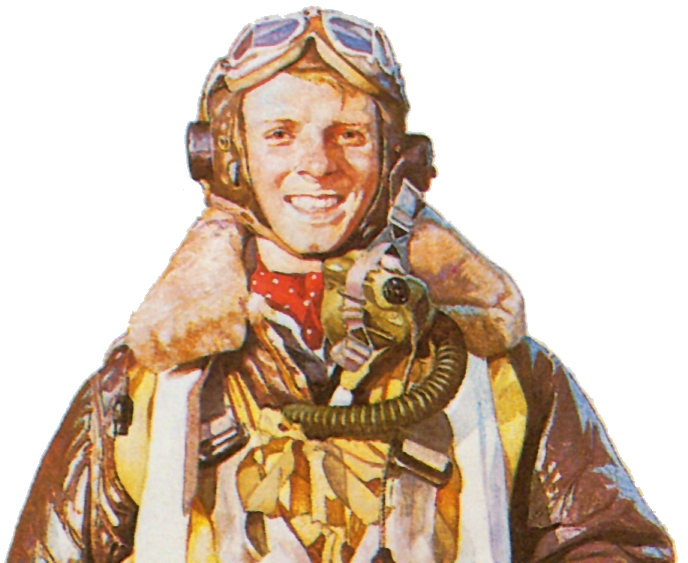 I've used the above before as when I asked Jean-Paul if he had a photo I could use he replied "The pilot on Derek Robinson's Piece of Cake was posed by me so you do have an image of the illustrator from that time. As I was OK for the role it saved on the model fee, though no expense was spared on the costume. Unfortunately Berman and Nathan's Battle of Britain pilot costume, though genuine, was from later in the war. Gary (Day-Ellison) showed me the letter that PAN Books received pointing this out. I thought I had done it 'properly' but I got shot down." To see the page click HERE
(Jean-Paul Tibbles was born in 1958 in Aylesbury, Buckinghamshire and studied at Eastbourne College of Art. His work has been seen in the Portrait Award at the National Portrait Gallery in 1988 and 1989. He has exhibited in the annual exhibitions of the Royal Society of Portrait Painters (2001–12) and the Portrait Society of America International Competition (2002–7) winning the Grand Prize in 2008)
---

Unfortunately, as was expected, my favourite book fair of the year has been cancelled. It will be quite a blow to them as well, as last year they raised over £50,000 in the two weeks for which it ran. I like it because you get the feeling that there could be a bargain or two out there that may have slipped in under the wire although Clive is fairly astute – and they aren't judgemental when it comes to what they think is or isn't going to sell unlike a lot of charity shops!