I think I may have asked this before but does anyone know if there was ever books 1 and 2 in the Berkley series 'Selections from the PAN Book of Horror Stories'? I have the Fawcett selection published in 1966 in their Gold Medal series which is sometimes listed as number 1 but they didn't do any others as far as I can ascertain.
---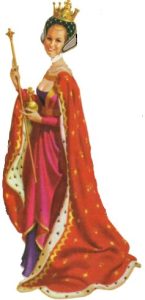 I'm sure this must be the last Jean Plaidy trilogy but I've said that before. This time it's the Ferdinand and Isabella of Spain series. As to covers artists it would be a guess. Jean Plaidy was one of the pen names of Eleanor Alice Hibbert (née Burford; 1 September 1906 – 18 January 1993) who was an English writer of historical romances. She was a prolific writer who published several books a year in different literary genres, each genre under a different pen name: Jean Plaidy for fictionalized history of European royalty, Victoria Holt for gothic romances, and Philippa Carr for a multi-generational family saga. She also wrote light romances, crime novels, murder mysteries and thrillers under pseudonyms Eleanor Burford, Elbur Ford, Kathleen Kellow, Anna Percival, and Ellalice Tate.
---
It was only four blogs ago I mentioned Jackie Moggerridge, who was a Spitfire pilot during the war, and told her story in 'Woman Pilot' Now I don't know if it is just a coincidence or that Royal Mail read my blog (ha ha) but last week on the 5th they issued a set of four stamps to commemorate the ladies who did such sterling work under arduous conditions.