I signed up to get the newsletter from artist agent Alison Eldred after being in contact regarding purchasing some artwork. I was pleased to see in the latest edition a couple of photos including this one featuring a trio of book cover artwork stalwarts namely Jim Burns, Fred Gambino and Keith Scaife at the Wallace Collection. Thanks to everyone for permission to use the photo.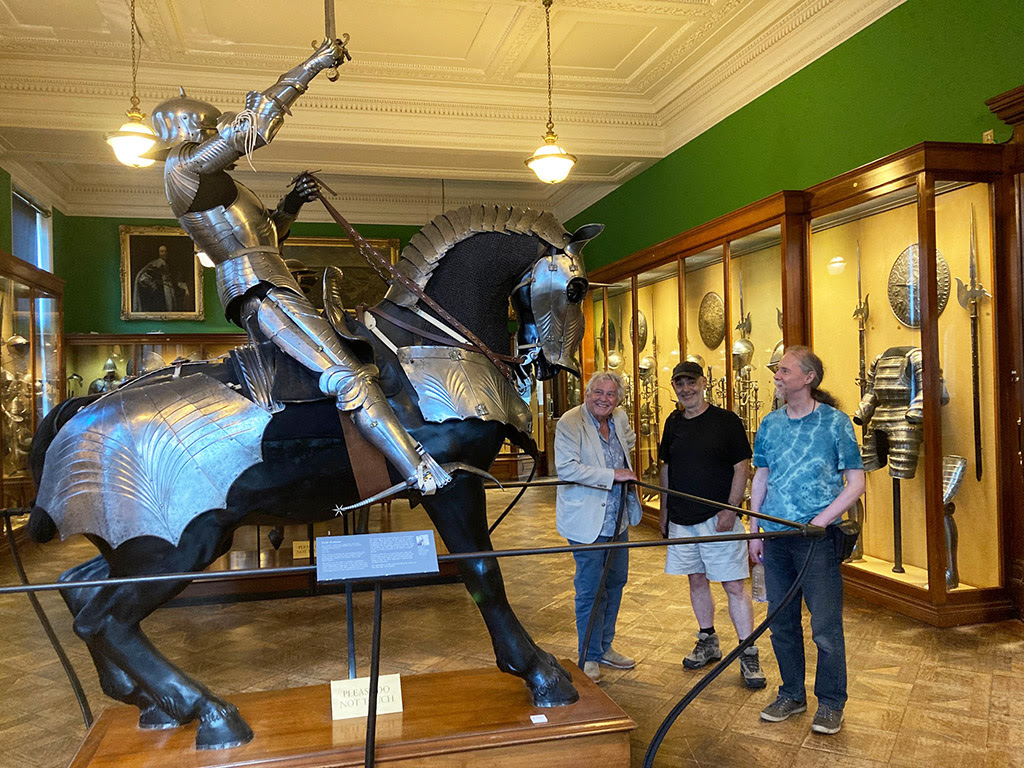 ---
John Smith recently added a video to a Facebook group page showing an unknown airport book stall from the film 'The Driver's Seat' from 1973 based on the novella from Muriel Spark. The shot pans (how appropriate) across the titles but it is only at the start that I can spot four(?) PANs after many many viewings to find two of them are the same title. I can see 'Death and the Sky Above' twice by Andrew Garve and 'The Impossible Virgin' by Peter O'Donnell and the hand and arm obscures and then picks up 'The Tenth Pan Book of Horror Stories' In the last photo Elizabeth Taylor is being asked to chose between the van Thal and a James Hadley Chase title.
---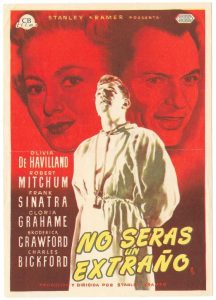 While looking for more material relating to 'Not As A Stranger' by Morton Thompson I came across this poster for the film but it was in Spanish. This made me look for other editions of the book not in English and managed to pick up a German copy, a French copy and a Spanish copy published in two volumes. Now I'm not sure how accurate Google translate is but I've added it's translation of their tiles under the images I've scanned and added to the main page.
---
Having mentioned the Commonwealth Games last week we popped into Birmingham on Wednesday to have a ride on the Midland Metro trams new extension to Edgbaston but more importantly to see the bull that starred in the Games opening ceremony. It was certainly impressive and a very popular attraction especially when it moves and snorts smoke! Let's hope he gets to stay in Birmingham as his future is still undecided.
UPDATE Just heard he will be staying in Centenary Square until end of September and then going to be in ….. ?