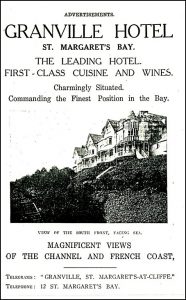 Having spent a few days down in Kent, on the Monday, which would have been Ian Fleming's 110th birthday, we visited St Margaret's Bay to go to the South Foreland Lighthouse (long story there I might save for another day) The guide pointed out the Granville Hotel from the top of the lighthouse and said that's where Fleming was staying at the same time as Noel Coward (who wrote 'Star Quality') and where Fleming wrote 'Moonraker' Now I believed this until I came home and started checking and have to say I'm still a bit confused. The Granville Hotel was demolished in the late 1990's and apartments are built on the site but as Fleming leased a property in St Margaret's Bay, namely 'White Cliffs' would he stay in the hotel? He took on the house in 1951 off Noel Coward who acquired it in 1945. Fleming also wrote 'Chitty Chitty Bang Bang' while living here.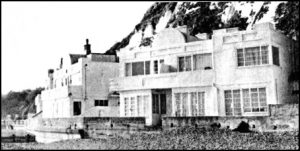 We also saw the house called 'Moonraker' at 32, Granville Road and designed after the description of Hugo Drax's in the book.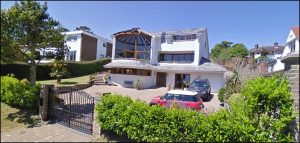 I've now got two more copies of 'The Towering Inferno' film related books but disappointingly it doesn't say who designed the cover for 'The Glass Inferno' but 'The Tower' was by the New Studio Inc.
After helping Emma Donoghue track down her Golden PAN Award she very kindly sent me a signed bookplate which I've stuck in the front of my proof copy of 'ROOM'
I've also added a couple more scans of UK Exhibitors Campaign books featuring 'The Last Angry Man' and 'Kings Go Forth'
…. and finally Bazeer in Australia spotted another PAN appearing on a television programme and I spotted one a while ago so they've now been added to the 'PAN as seen of TV' page.